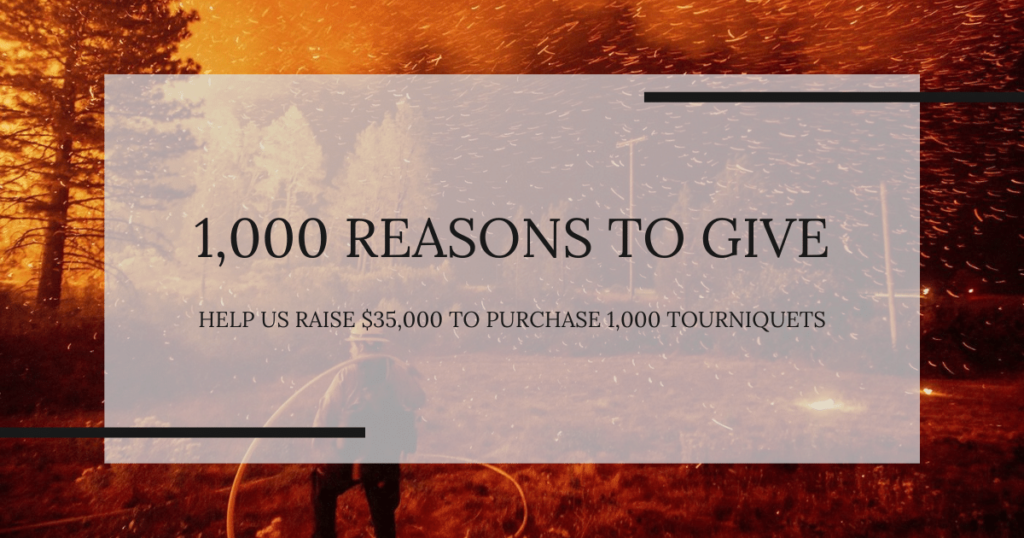 Wildfires pose significant risks to both civilians and firefighters. That's why the Foundation is committed to providing every San Diego firefighter with a combat application tourniquet for their wildland pack. (1,000 tourniquets @ $35/each)
The San Diego Fire-Rescue Department (SDFD) has adapted its approach to wildland firefighting, but the close proximity to chainsaw operations still puts firefighters at risk.
Combat application tourniquets are designed to stop severe bleeding quickly and effectively.
Providing every SDFD firefighter with their own will greatly reduce the risk of uncontrolled bleeding incidents.
We need 1,000 combat application tourniquets to ensure that every SDFD firefighter has one on their wildland pack.
Help protect the lives of those who risk everything to keep us safe. Donate today and ensure our firefighters have the necessary equipment to stay safe while protecting our community.