Keeping our community
and our fire-rescue personnel safe
The San Diego Fire-Rescue Foundation is a 501(c)(3) nonprofit organization founded by former firefighters and dedicated community leaders. Our mission is to provide enhanced equipment, training, technology, and community education resources. Your support allows the men and women of the San Diego Fire-Rescue Department to be better equipped to protect the residents, property, and environment of San Diego and the surrounding region. Tax-deductible donations to the Foundation directly support the work of San Diego's firefighters, lifeguards, and paramedics.
upcoming events
We host several events throughout the year and our events help raise awareness and provide an opportunity to invest in public safety that benefits the entire San Diego region. Funds raised help keep our fire-rescue personnel at the top of their ability to serve.
CURRENT INITIATIVES
Our current funding priorities include: 
Shelby Rescue Gloves
MSA Altair 4X Multi-Gas Detectors
Replacement Chainsaw Tools/PPE
Community Education Resources
Donate
Your gift of support is an investment in public safety that will benefit our entire region for years to come. The San Diego Fire-Rescue Foundation is a 501(c)(3) charitable organization and your gift is tax deductible.
upcoming events
Our events bring together elected officials, business and community leaders, and dedicated citizens to honor and support the SDFD fire-rescue personnel. Your gifts of support and attendance are an investment in public safety. Please consider joining us at one, or more, of our upcoming events.
about the san Diego fire-rescue department
The San Diego Fire-Rescue Department encompasses all fire, emergency medical, lifeguard, and emergency management services. This includes 9-1-1 services, fire inspections, permits, and community education.
JOIN US IN STRENGTHENING PUBLIC SAFETY
view our latest news
San Diego Fire-Rescue Foundation Latest News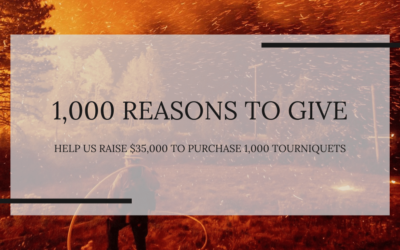 Wildfires pose significant risks to both civilians and firefighters. That's why the Foundation is committed to providing every San Diego firefighter with a combat application tourniquet for their wildland pack. (1,000 tourniquets @ $35/each) The San Diego Fire-Rescue...