Formed in 2005, the San Diego Fire Rescue Foundation is a 501(c)(3) nonprofit organization founded by former firefighters and dedicated community leaders to help provide the unmet needs of the San Diego Fire-Rescue Department (SDFD). Tax-deductible donations to the Fire Rescue Foundation directly support the work of San Diego's fire-rescue personnel.
Our mission is to provide enhanced equipment, training, technology, and community education resources so the world-class first responders of the San Diego Fire-Rescue Department are better equipped to protect the residents, property, and environment of San Diego and the surrounding region.
Each day, our fire-rescue personnel – firefighters, lifeguards, and emergency medical personnel – serve more than 1.4 million San Diegans and visitors and cover nearly 343 square miles. Rigorously trained to treat all types of injuries and meet any challenge, the men and women of the SDFD are here to serve our community.
The importance of our fire-rescue personnel's work is undeniable. Unfortunately, due to drastic budget cuts, the city government can only do so much to support public services. With a tough economy, our fire-rescue personnel often go without specialized equipment and training that would make them safer and their actions more effective.
The Fire Rescue Foundation provides the means to introduce and/or improve equipment, training, technology and community education resources that will enable our firefighters, lifeguards and paramedics to perform their tasks more safely, effectively, and efficiently to the benefit of our San Diego community. Your support keeps our world-class Fire-Rescue Department at the top of its ability to serve.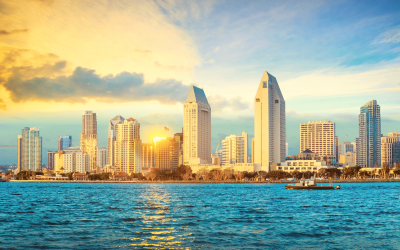 What makes a community? The dictionary would tell us it is "a group of people living in one particular area or people who consider themselves a social unit because of their shared interests, class, or nationality." While that may be what a community is, it does not...