OUR IMPACT TOGETHER
San Diego Fire-Rescue Department (SDFD) personnel have risen to the challenge, battling massive wildfires in our region and across the state amid a global pandemic. While the situation is unprecedented, you should be proud of the heroic work of our first responders. And because of generous financial donations, they had the equipment needed to do their jobs with excellence. We want to share some highlights of your donations in action:
Supporting COVID-19 Response
Since the pandemic began, the Foundation has provided:
200 face masks and 4,000 neck gaiters
More than $25,000 in meals and gift cards to feed first responders on-duty and those in insolation and quarantine. And we distributed a lot of chocolate treats to the crews. A LOT of chocolate!
50 Jetboils so crews out on strike teams can boil water for a hot meal or a cup of coffee before heading back out to the frontline. Due to COVID-19, crews can no longer prepare meals together on the frontline.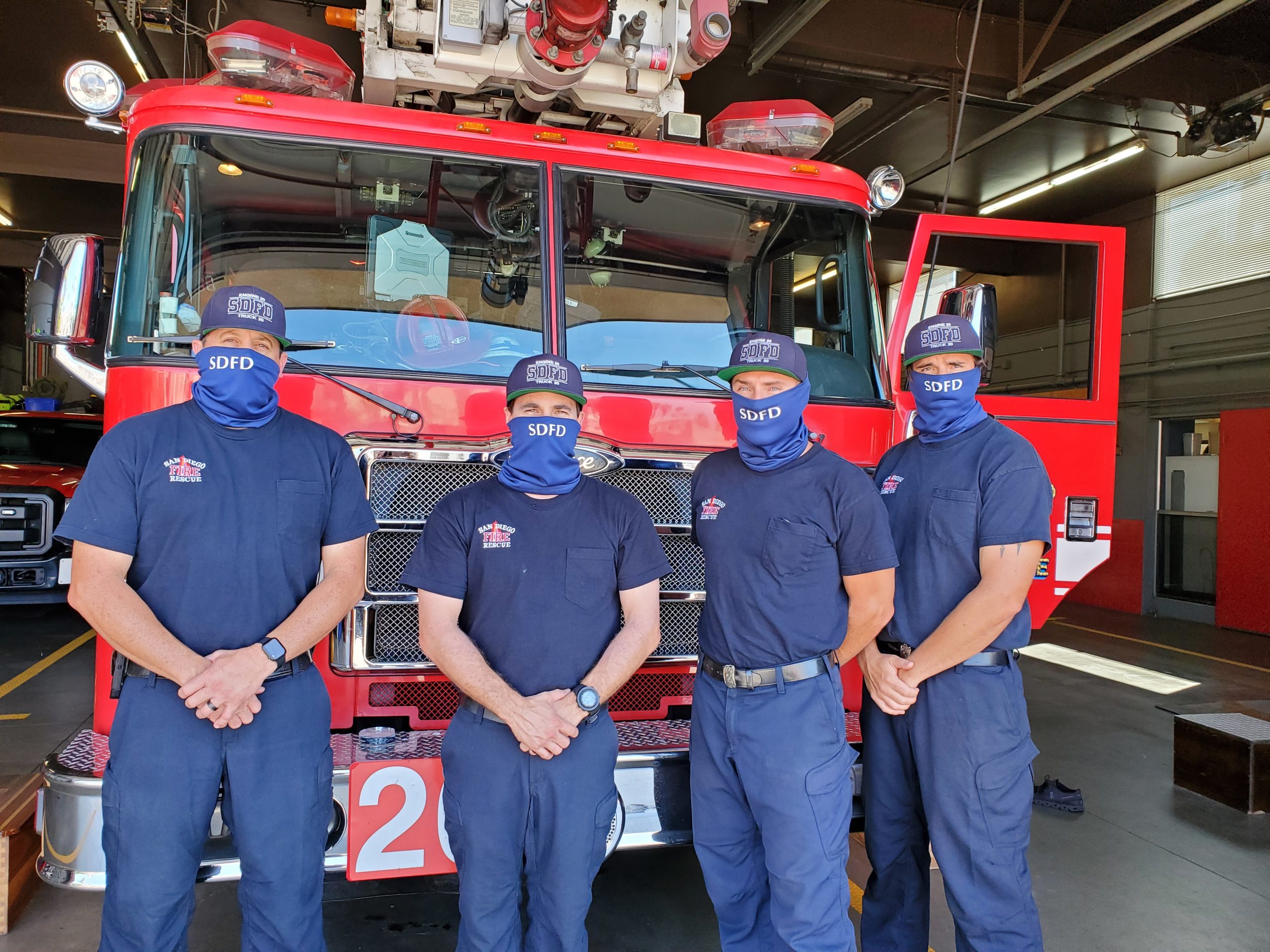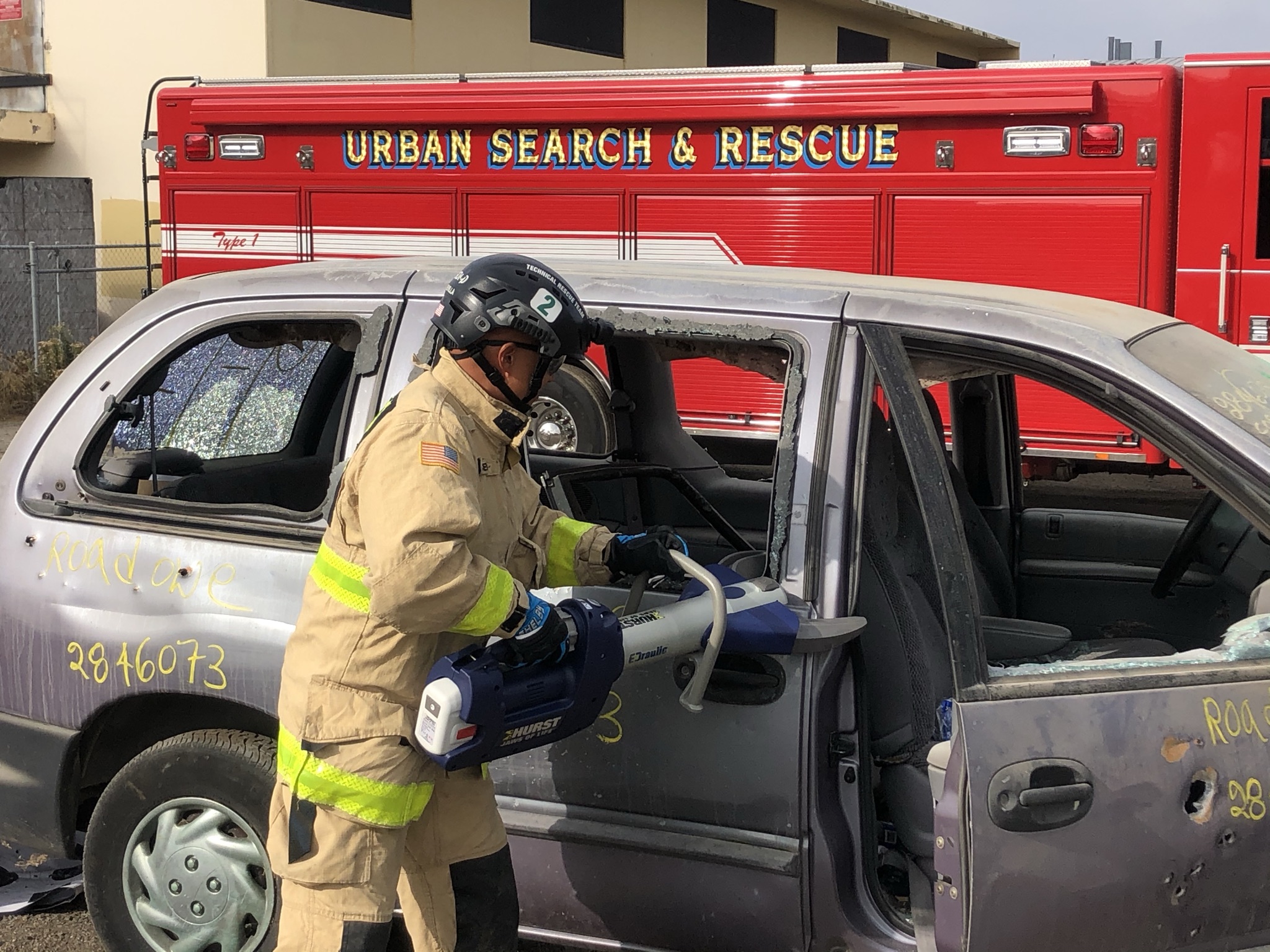 The Foundation teamed with Las Patronas to fulfill SDFD's immediate need for a new set of hydraulic rescue tools to properly outfit an Urban Search and Rescue (US&R) apparatus. The new equipment was donated in early March, and we received this update from Deputy Chief David Gerboth shortly after it was delivered.
I want to express our gratitude for donating the new hydraulic tools for the Technical Rescue Team (TRT). Just as we received the new tools, one of the current devices we utilized was damaged and rendered unusable during a rescue. Due to COVID-19, the vendor was not able to provide a replacement tool while we awaited repairs. These tools are some of the most frequently used tools by the TRT, and we have no back-ups. Due to the generous donation from the Fire Rescue Foundation and Las Patronas, the TRT remains fully capable of carrying out their technical lifesaving work! This donation has made an immediate and direct impact on our ability to serve San Diego residents and visitors.
Wildland Chainsaws and Protective Chaps
The Foundation recently purchased 14 wildland chainsaws and 28 sets of protective chaps, enough to outfit 14 Type 1 engines. Assistant Chief Chris Webber shared this update about the impact of this equipment on one firefighter. This story represents hundreds of lives protected because of your gifts. 
While performing mop up and using a chainsaw to limb trees, a firefighter attempted to reposition and lost his footing on the steep slope with loose dirt. When he lost footing, the running chainsaw came into contact with the protective chaps he was wearing. The chaps were damaged but protected him from any injury. This incident could have caused significant harm and is similar to the accident that killed a Hot Shot in the County two years ago.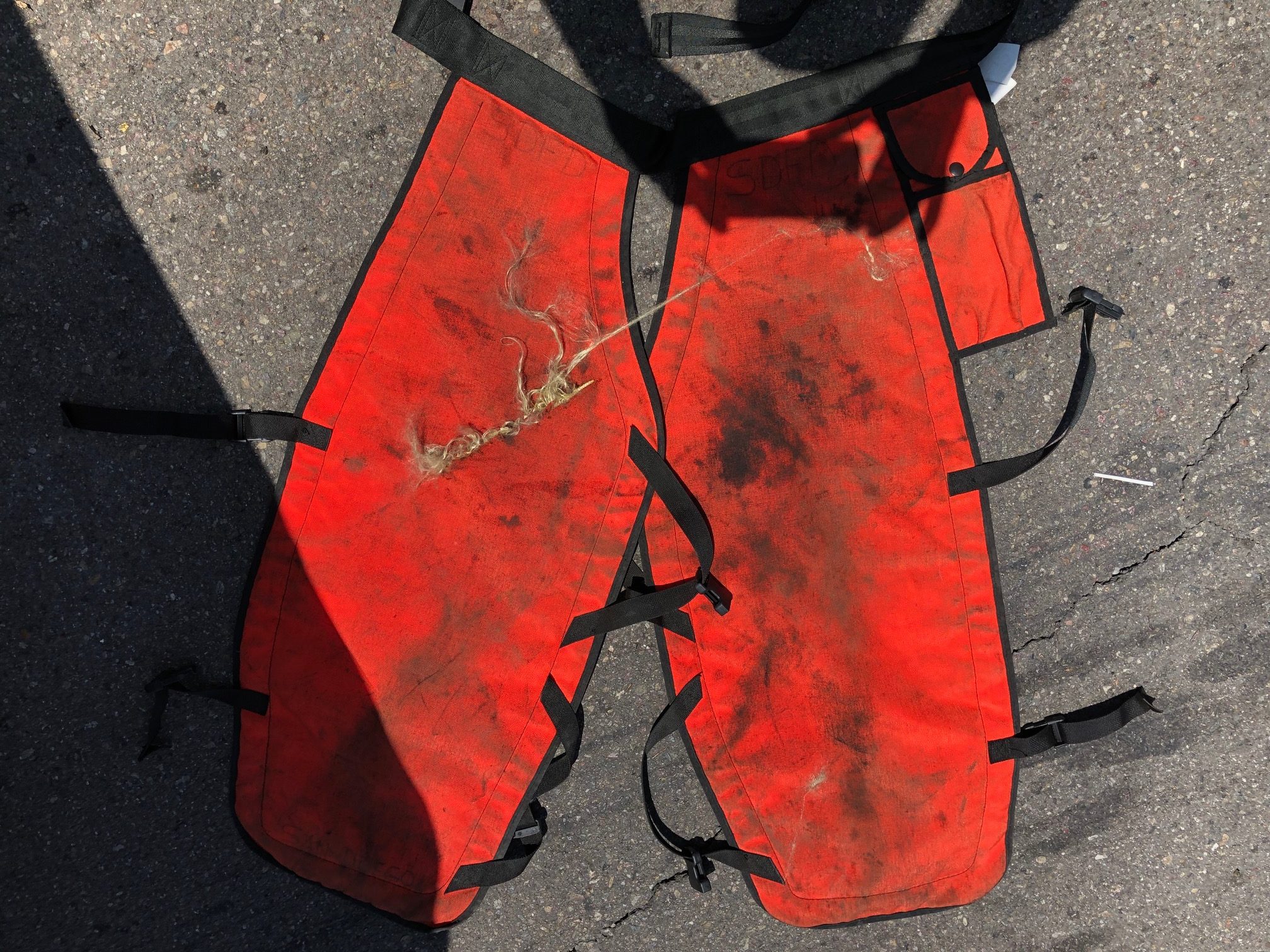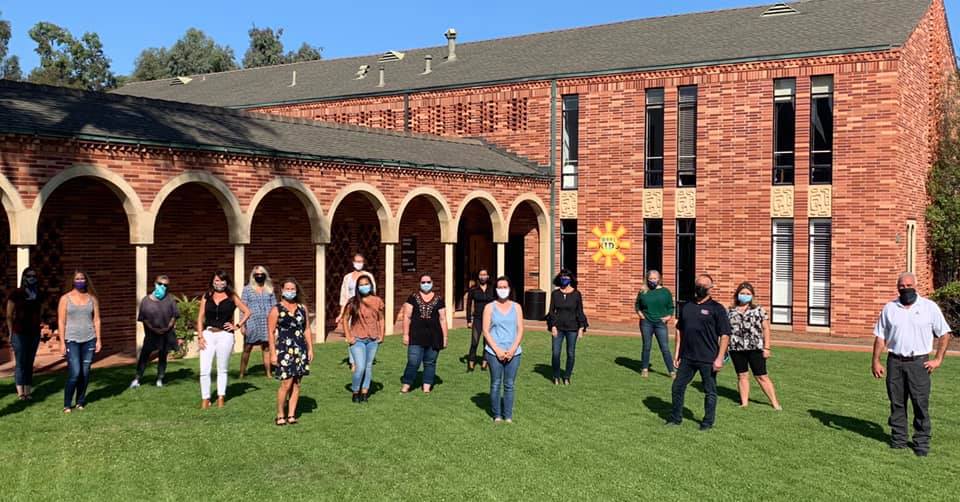 Wellness Support Services
The Fire Rescue Foundation, in partnership with Motorola Solutions Foundation, teamed with the SDFD Health & Safety Division to strengthen the network of specialized behavioral wellness support services available to SDFD's current and retired personnel and their families. This project aims to expand SDFD's Peer Support Team to include spouse/significant other and retiree peer supporters and provide specialized training to existing peer support team members. To date, 166 have attended training workshops, and 15 spouses/significant others participated in the two-day certification course and 15 attended virtual training. After attending a training course, one fire wife commented: "This workshop was one of the most informative and eye-opening information sessions I have experienced. I have been a fire-wife for ten years and wish this program was in place when I first married my husband."
Centralized Wildland Management Software
The Foundation received a $100,000 grant from SDG&E to underwrite the purchase and installation of Intterra software for the San Diego County Fire Authority. Intterra is a tool for fire agencies that allows them to access and manage data on one platform – it is used to develop community wildfire plans, help manage and understand incidents, and respond more quickly to wildfires.
 "Intterra software allows public safety leaders to collect and display geographic data in one platform, providing a simple and effective tool for emergency responders."
 -Chief Tony Mecham, Cal Fire San Diego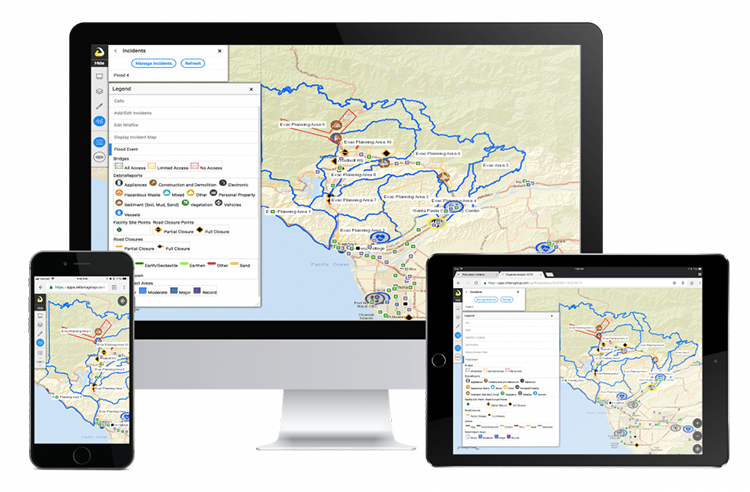 Your Donations Also Provided:
Automated External Defibrillators (AED's) for the SDFD Lifeguard Division
Three Automated External Defibrillators (AED's) for SDFD vehicles
Over $20,000 for equipment for various fire station upgrades such as kitchen appliances, fitness equipment, barbecue grills, TVs, and recliners for the bullpen.
$10,000 for helmets and training resources for the SDFD Cadet program
Community Education resources to support SDFD's Fire Prevention Week activities
Program supplies for the Community Emergency Response Team (CERT)
Thank you for making an impact in our community this past year. Your gifts ensured safety and protection for our region and our fire-rescue personnel. We cannot do what we do without your support. To continue your impact, we invite you to join us as a community partner in making San Diego and the surrounding region safer for our fire-rescue personnel and our residents by joining the San Diego Bucket Brigade with a monthly or annual tax-deductible gift. Click here to learn more.