OUR IMPACT TOGETHER
Thanks to your generosity, the San Diego Fire-Rescue Department (SDFD) was able to continue providing essential support to the community throughout the year. With the right equipment at their fingertips, SDFD personnel were able to perform their life-saving duties with excellence. With your continued support, we can ensure that our fire-rescue personnel have the resources they need to keep our community safe. Here are some of the highlights of how your donations made an impact:
The Foundation purchased 13 Genesis Vehicle Rescue Tools. Vehicle collisions occur in many different environments, and often, the rescue scene itself can put firefighters' lives at risk. Firefighters usually complete their work near oncoming traffic. Working on vehicles involved in collisions is inherently dangerous due to fuel, electricity, and other hazardous materials. Therefore, equipping our firefighters with the rescue tools needed to work quickly, efficiently, and effectively can improve outcomes for the rescued individuals and the firefighters responding.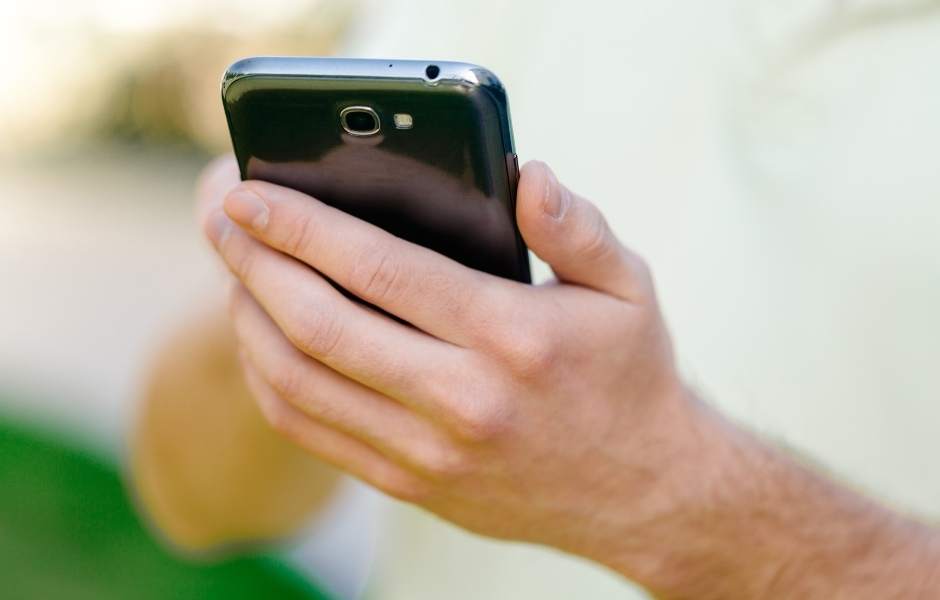 The Fire Rescue Foundation, in partnership with Medtronics Foundation, teamed with the SDFD Health & Safety Division to underwrite the cost of customizing and launching the CordicoFire wellness app. CordicoFire gives SDFD personnel access to a wide range of wellness programs and services on their phones or other mobile devices. For example, the "Wellness Toolkit" on the app includes family support, financial fitness, healthy habits, psychological first aid, marriage guidance, and other topics. The app also consists of various self-scoring assessment tools, allowing personnel to obtain feedback about their wellness quickly. This app is offered free to all current SDFD employees, their families, and SDFD retirees.
"This app is game-changing for our personnel to help dramatically improve their overall wellness." – David Picone, Battalion Chief, SDFD Health and Safety
Youth Fire Technology Programs
The Foundation funded over $16,000 in new equipment and supplies for two local youth fire technology programs. Thanks to a generous grant from SDG&E and thoughtful donations from an anonymous donor, we were able to provide funding to support fire technology programs at Lincoln High School and Health Sciences High & Middle College.
"I am stunned!!! Today is amazing and the students and I are beyond grateful. We were able to replace our old SCBA harness with new refurbished ones. Now we have 10 working sets!" -Nicholas Swift, Creator/Director, Health Sciences High & Middle College Fire Pathway Program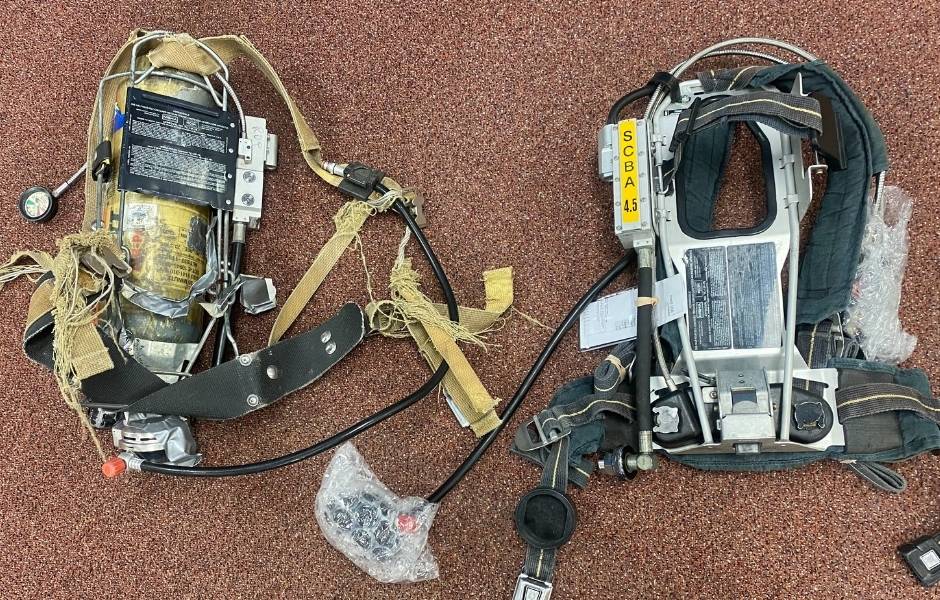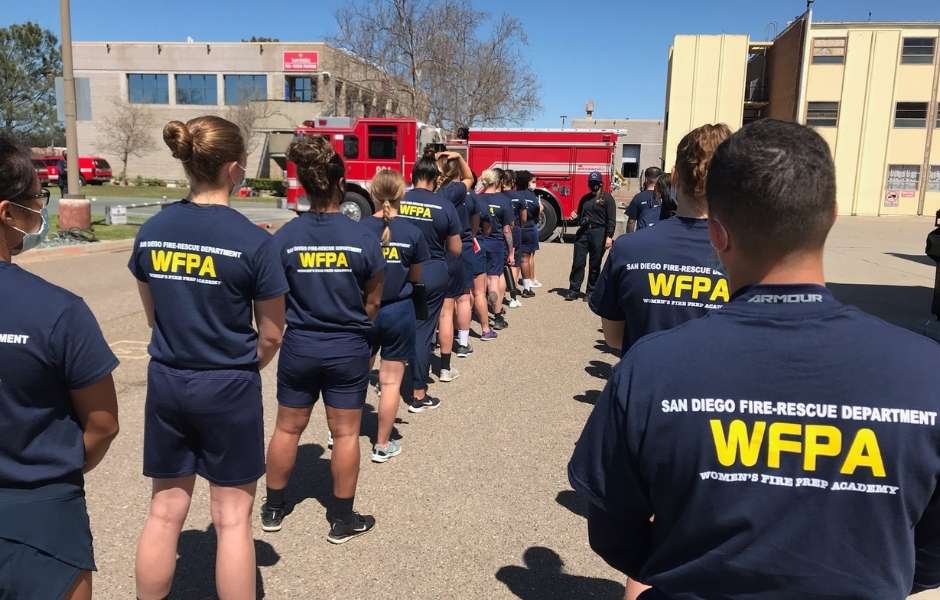 Women's Fire Prep Academy (WFPA)
Purchased equipment and uniforms for the inaugural WFPA program. Under the direction of Engineer Selena Laniel, the San Diego Fire-Rescue Department fire academy instructors spent six Saturdays at the Training facility last spring, conducting the first Women's Fire Prep Academy (WFPA). The goal was to identify women interested in a career in firefighting and show them what it takes to make it. After six weeks of training, the 22 participants – 20 women and two men, graduated from the inaugural WFPA. Since then, eight participants are now professional firefighters or are in the next SDFD Academy.
Your Donations Also Provided:
Your donations also provided funding for:

SDFD Honor Guard
Grants for equipment for various fire station upgrades such as kitchen appliances, fitness equipment, barbecue grills, and TVs
Community Education resources to support SDFD's Fire Prevention Week activities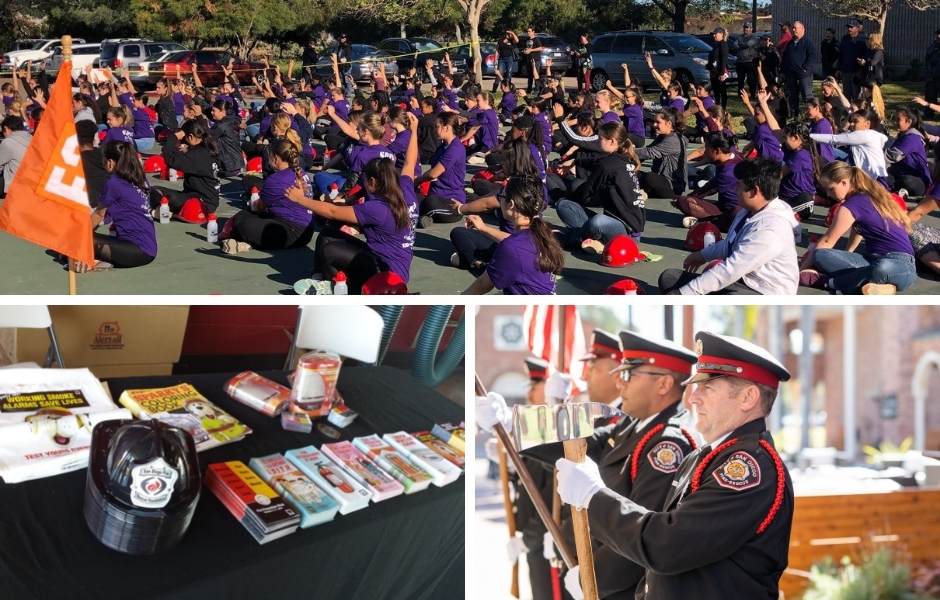 Thank you for making an impact in our community this past year. Your gifts ensured safety and protection for our region and our fire-rescue personnel. We cannot do what we do without your support. To continue your impact, we invite you to join us as a community partner in making San Diego and the surrounding region safer for our fire-rescue personnel and our residents by joining the San Diego Bucket Brigade with a monthly or annual tax-deductible gift. Click here to learn more.