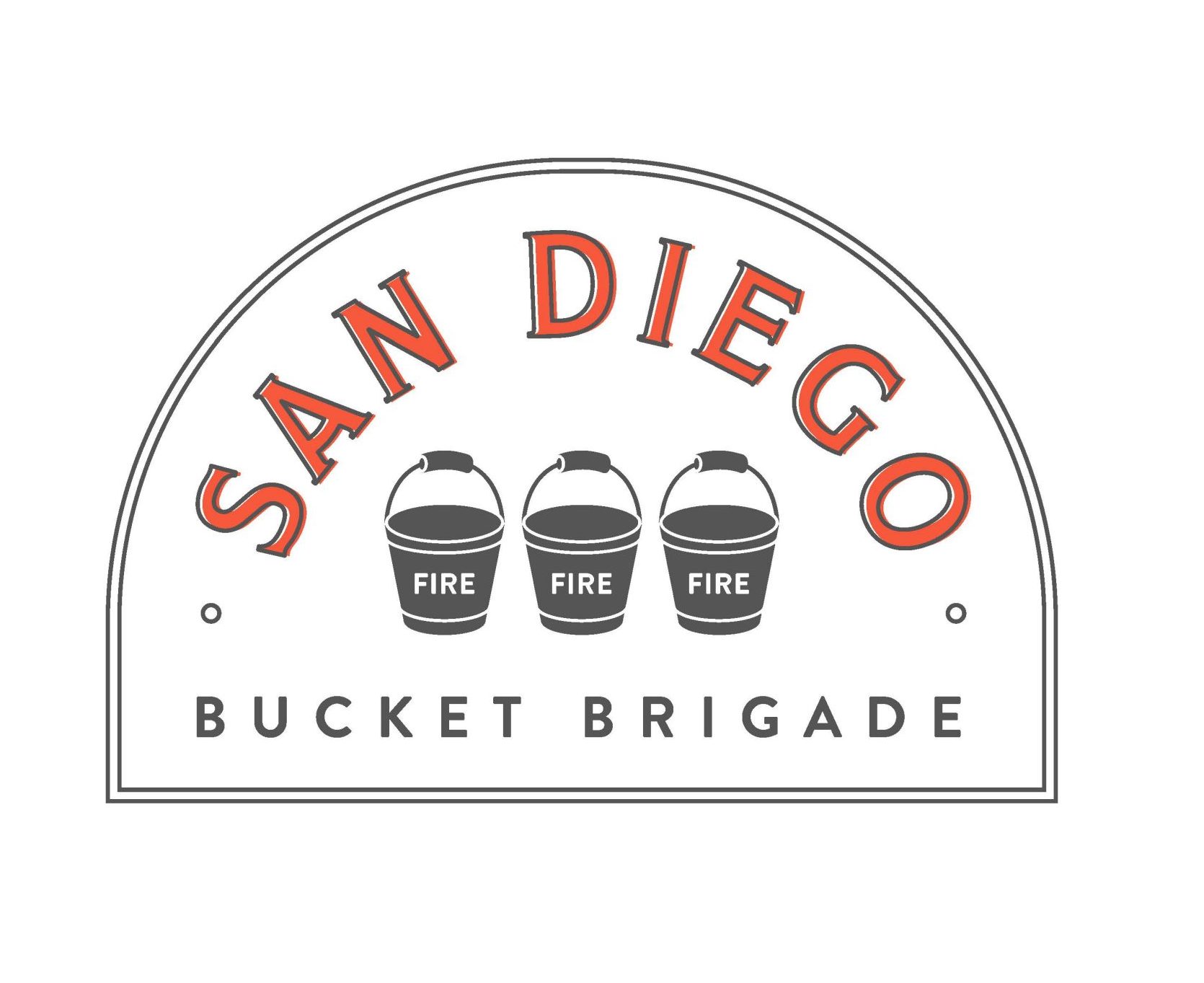 INAUGURAL BUCKET BRIGADE PARTNERS
We are incredibly grateful to the community members who have partnered with the San Diego Fire Rescue Foundation through their generous gifts of support.
Whether it's an annual gift or a monthly donation, through the San Diego Bucket Brigade, these tax-deductible gifts directly empower the Foundation to help meet critical unmet needs for the San Diego Fire-Rescue Department. We are honored to recognize our inaugural Bucket Brigade partners.*
We are stronger together! Thank you for your generous support.
CHIEF'S CIRCLE
(Total annual unrestricted gift of $10,000 or greater)
American Medical Response (AMR)
San Diego Gas & Electric
South Coast Fire Equipment
The Century Club / Farmers Insurance Group
Anonymous
DEPUTY CHIEF LEVEL
(Total annual unrestricted gift of $5,000 to $9,999)
Ray and Kim McKewon
David C. Copley Foundation
The Gershen Foundation
Anonymous
BATTALION CHIEF LEVEL
(Total annual unrestricted gift of $2,500 to $4,999)
Dan & Carrie Guarrero
Ann Hill
Dr. Lynn Lunceford
Del Mar Highlands Town Center
Rombauer Vineyards, Inc.
CAPTAIN LEVEL
(Total annual unrestricted gift of $1,000 to $2,499)
Frank Ault
Thor Eakes
Marian Ely Crosser
Frank Jonasson
Todd Stevens
Anonymous
ENGINEER LEVEL
(Total annual unrestricted gift of $500 to $999)
Gina Daley
Carrie Guarrero
Hope Hollander
Anonymous
FIREFIGHTER LEVEL
(Total annual unrestricted gift of $100 to $499)
Mohammad Alam
Valerie Anavim
Ike Anyanetu
Belle Marie Winery
Denise and Jeffrey Bowman
Janette Coggeshall
Megan Donovan
Marti Emerald
Jennifer Finley
Rajamani Ganesh
Anita Glasgow
William and Ann Haney
Jim and Connie Harden
Rhonda Hascall
Kimberly Hiland Belding and Peter Belding
Roger Ingraham
Andrew Kerr
Hobin Kim
Susan MacDonald
Laurie Madsen
Elizabeth McKewon
Mónica Munoz
Ionne Pugal
Robby and Charles Robinson
Wendy Robinson
Luzviminda Sarino
Theodore Shaw and Susan Peerson
Saira Thompson
Kendra Scott LLC
Janette Shelton
JC Thomas
Saira Thompson
Tuna Unlueroglugil
Linda Williams
Anonymous
*The inaugural San Diego Bucket Brigade includes partners who have made a cumulative, unrestricted donation to the San Diego Fire Rescue Foundation from November 1, 2020 through December 31, 2021. Great care has been taken to ensure the proper recognition of our donors. If you notice an error or omission, we apologize and hope you will bring it to our attention.